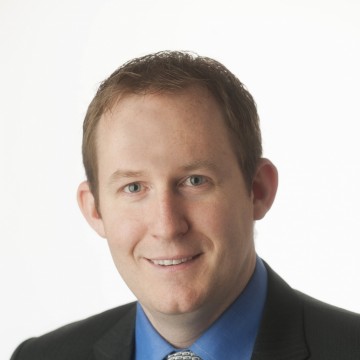 Jess L. Boysen, M.D.
Ophthalmologist
Dr. Boysen is a board certified fellowship-trained glaucoma specialist. He has extensive experience in all aspects of glaucoma management including medical treatment, laser treatment, trabeculectomy and tube shunt surgery in addition to the newer minimally invasive glaucoma surgeries which reduce the risk of glaucoma surgery and allow for faster recovery. He enjoys being able to discuss the options with his patients and customizing the treatment plan to the needs and goals of each individual.
Since glaucoma is a lifelong condition which requires years of treatment and follow up visits, it allows Dr. Boysen to really get to know his patients. He also enjoys cataract surgery and the impact it can have on a patient's quality of life. His goal is to be able to help each patient optimize their eye health and provide them with their best possible vision.
Dr. Boysen grew up in the Midwest and graduated Phi Beta Kappa from Iowa State University with a B.S. in Biology. He received his M.D. at the University of Nebraska Medical Center where he continued on to complete his residency in Ophthalmology and fellowship in glaucoma. After entering private practice he traveled to Ghana to teach ophthalmologists different techniques in glaucoma surgery. He was also actively involved in resident education at the University of Nebraska and staffed resident clinics and surgeries at the VA Medical Center. After moving to Minnesota, he was on staff at HealthPartners Medical Group prior to joining the University of Minnesota Department of Ophthalmology where he was an assistant professor.
Dr. Boysen still serves as an adjunct assistant professor of ophthalmology at the University of Minnesota and has an active role in the education of residents. He is a faculty member at Hennepin County Medical Center, a teaching hospital for the residency program, where he staffs resident glaucoma clinics and surgeries at the Phillips Eye Institute.
Education
Iowa State University
University of Nebraska Medical Center, Medical School
University of Nebraska Medical Center, Ophthalmology Residency
Certifications
American Board of Ophthalmology
Edina Specialty Surgery Center
Phillips Eye Institute
University of Minnesota
What Patients Are Saying About Us
We're Minnesotans, so we don't like to brag. But, hearing how we've earned the trust of our patients is always rewarding.
Meet Our Physicians
As an independent eye care clinic, our ophthalmologists never rush through appointments or promote unnecessary treatments. You get expertise without ego.