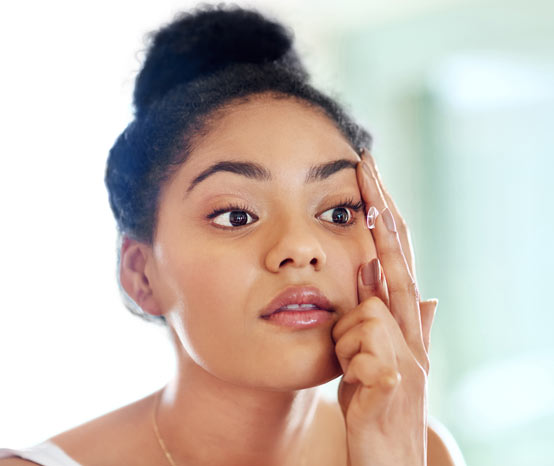 Contacts
More than a century ago, the first contacts were created using blown glass—ouch! Thankfully, today's patients seeking freedom from wearing glasses can choose from a huge range of comfortable high-quality contact lens options including daily wear, multi-focal, colored lenses and specialty fitting lenses available for keratoconus and other corneal diseases.
Our board-certified Contact Lens Technicians are diligent in helping you sort through the myriad of brands and lens types to determine the best fitting contacts to match your prescription and your lifestyle. You can even reorder online.
And, because even all-day contact lenses wearers need a pair of bedside glasses, Southdale Eye Clinic has a full-service optical shop on site.
Contacts Supply Running Low?
Use our convenient online web store to reorder your contacts with your current prescription.